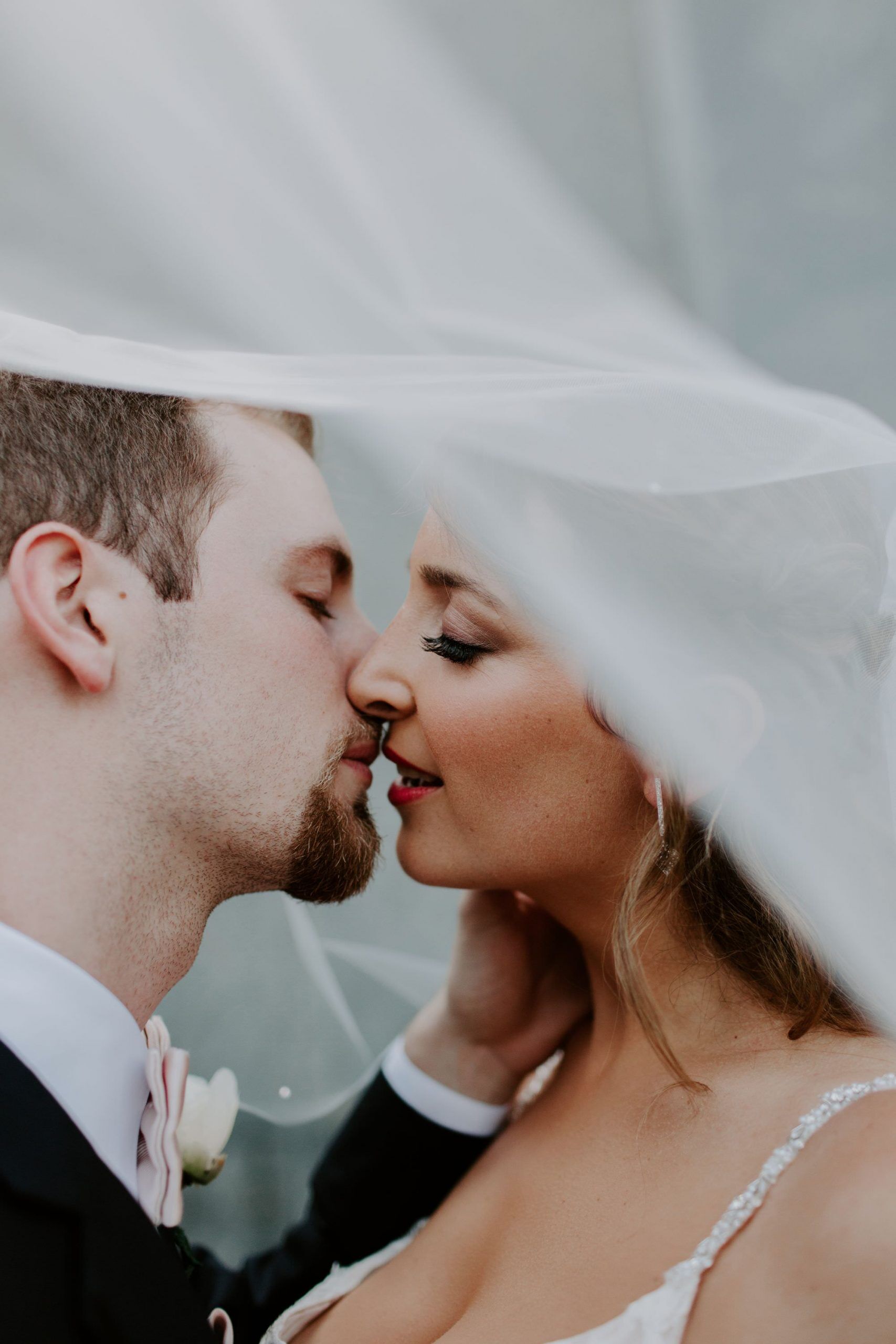 To have that one day in your life, but to not be 100% happy with what was captured. The fact is, we were very lucky. Our photographer was extremely skilled and better than most. However, in doing our own additional research thereafter, we came across this study that mentioned that close to 40% of brides had regrets when it came to their wedding photos.
Oddly enough, the number one reason was lack of attention to the posing. Brides complained that they just did not look flattering. It's just crazy how many photographers just shoot and give NO DIRECTION! Or they spend too much on posing, making the photo look and feel so unnatural. From the very inception of our company, our philosophy has always been to keep it real, keep it natural and make our clients feel comfortable!
We remember when we got married, we were absolutely ecstatic when we had finally received our wedding photos. As we pulled up our photos to view the slideshow with our friends, we remember having a huge smile, but then suddenly the look on our faces changed to sadness as we got to the end of the gallery. After the slideshow was finished, we looked at each other and asked, "that's it?"
Why were we so disappointed?? After talking about it further, we realized we were really disappointed in the locations our photographer chose and that the poses of us were so much the same and lacked variety and real emotion. The reception photos had dark backgrounds and lacked depth and that pop.
What Our Research Confirmed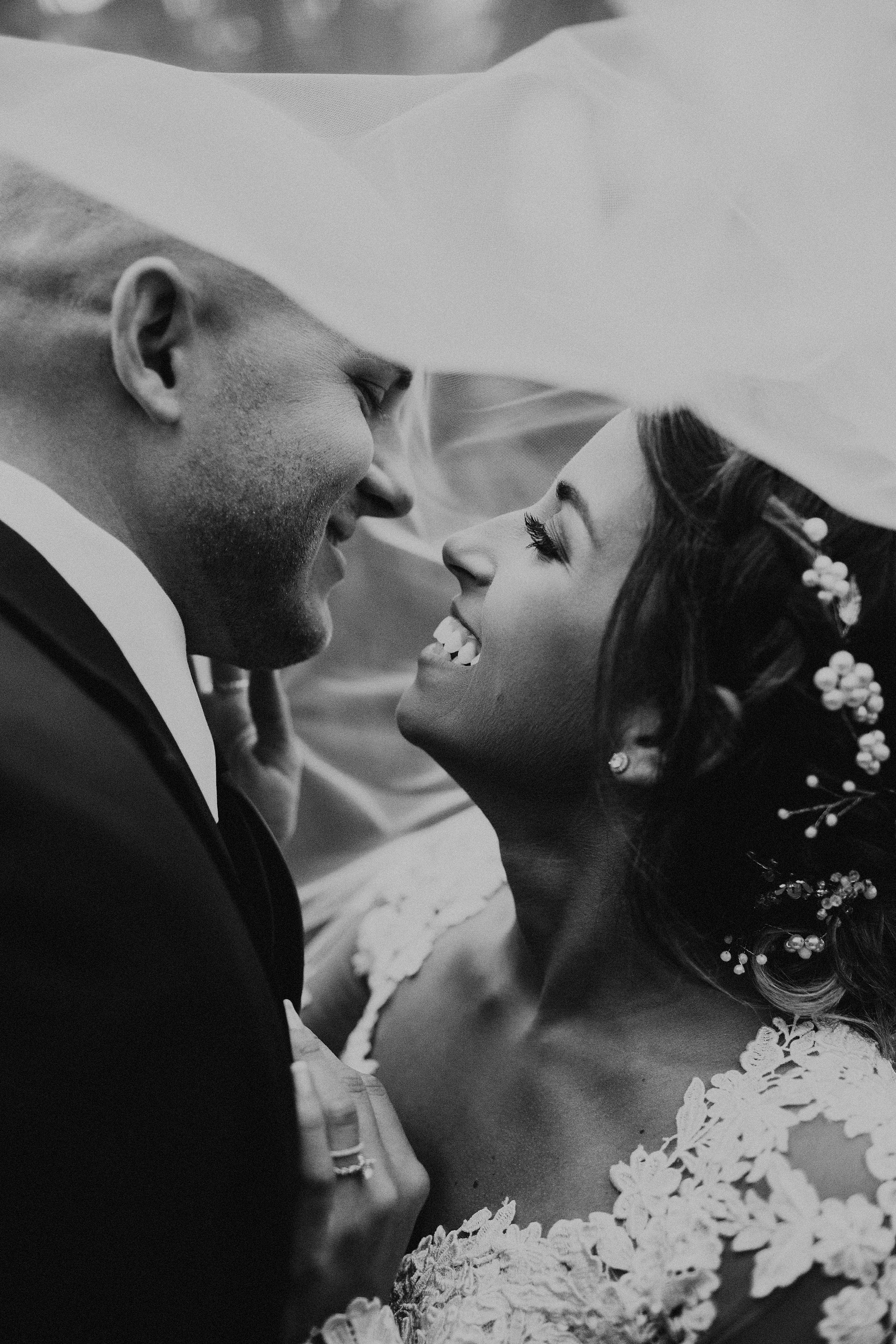 Close to 40% of brides had regrets when it came to their wedding photos.
"Wow!" we thought to ourselves. We couldn't believe that percentage was so high! We started digging deeper to really see the reasons why these brides were unhappy, and this is what we found...
1. "I looked unflattering and awkward. There was a lack of connection in our pose."
2. "He just really didn't seem to know what he was doing! He didn't guide us during the photo session, and we were just standing their awkwardly!"
3. "Our photographer was always looking at the back of the camera, missing intimate and key moments throughout the day"
4. "He only captured moments of my husband and I, but not of our close friends and loved ones or the rest of the story. That was really disappointing."
And that was just the tip of the iceberg...
We take pride in our work, and after seeing almost half of brides out there being extremely hunhappy with the results they were getting from other so-called professional photographers, we couldn't help but be extremely proud of what every single one of our couples have said about us!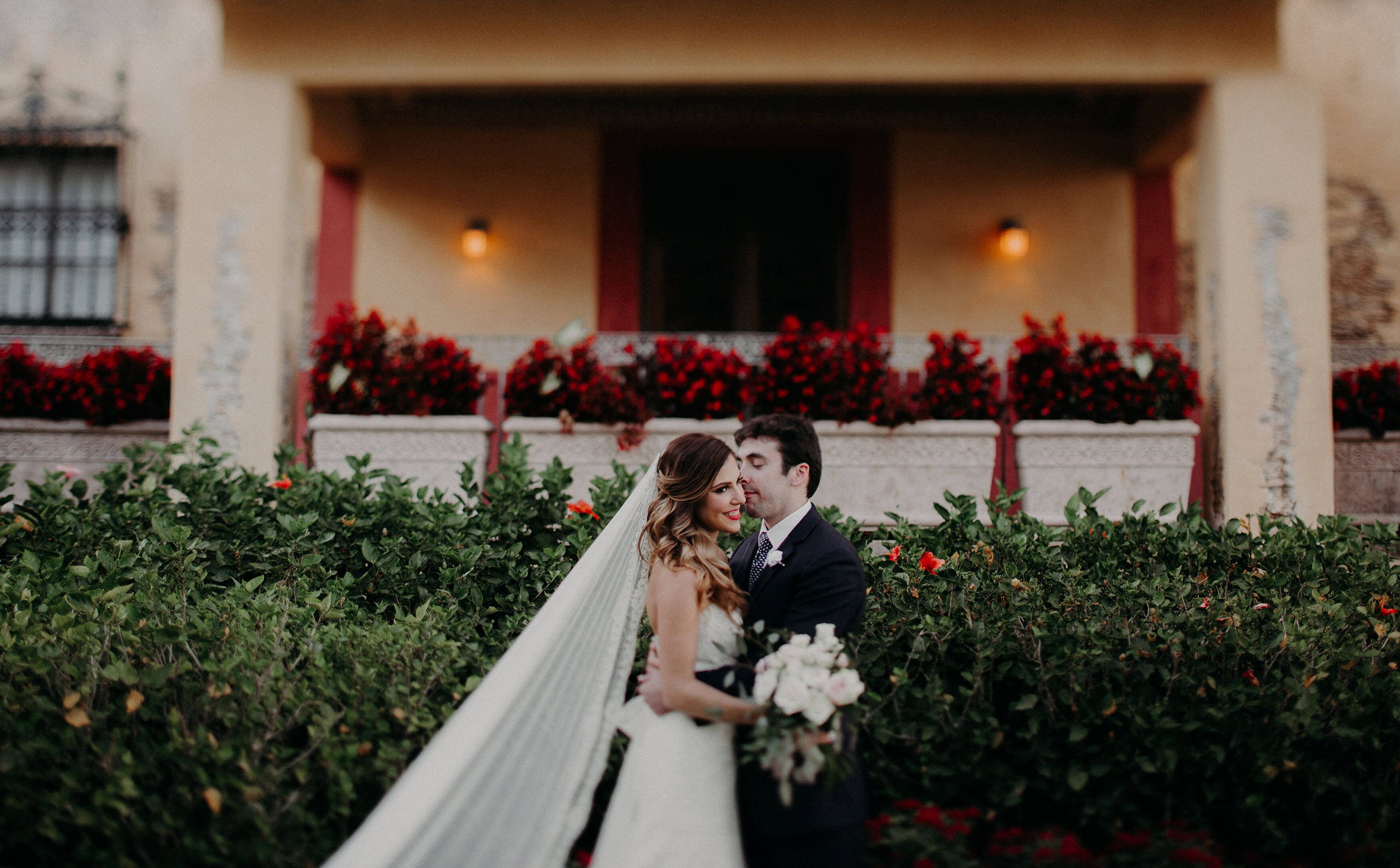 Kind Words from our Clients
Captured the vibe of our day and didn't feel forced or staged
They made us feel so comfortable and at ease the entire day!
Cheryl and Jay are AMAZING! I was really particular about finding a photographer for our wedding. I wanted to make sure our pictures captured the vibe of the day and didn't feel forced or staged. Cheryl and Jay definitely delivered - we are obsessed with our pictures. They're also super fun to work with and make you feel comfortable immediately. I'd recommend them to anyone!
- Melissa & Eric
Jay and Cheryl are AWESOME! They are very down to earth and were fun to work with! My husband and I are very camera shy and hate having our pictures taken- Jay and Cheryl made us feel so comfortable and at ease the entire day! They were able to capture amazing candid photos during the reception without us feeling like paparazzi were following us around. The formal family pictures went by super fast- they had us write out all the groups of people we wanted pictures with to keep it quick and organized so they didn't have to hunt people down. My dad even mentioned how impressed he was by that! They also got our photos back to us very quickly. Their attention to detail and professionalism was noticed by everyone. I highly recommend Jay and Cheryl!
- Kate & Marc
They made the process natural and fun, like hanging out with friends
Every single photograph we have received has left me in tears
Working with Cheryl and Jay was an amazing experience! My fiance and I were nervous to be in front of the camera having never posed for pictures before but Jay and Cheryl immediately put us at the ease. They made the process feel natural and fun, like hanging out with old friends. They have such an artistic eye and get the most beautiful shots! We got so many comments that our wedding photos could be in a magazine. We recommend them wholeheartedly.
- Klarina & Chris
I cannot stress enough how happy my husband and I are that we booked Cheryl. She shot our engagement and wedding photos. Every single photograph we have received from her has left me in tears. She is very easy going and friendly, will tactfully take charge when needed and her talent is mind blowing. Cheryl took many award-worthy photos of my wedding day and I recommend her as often as possible. Check her out, y'all!
- Tiffany & Angelo
We want to share with you as much value in our expertise in "naturally" posing wedding couples so you can ensure you look your best and have No Regrets for your special day.
How to Look your Best in Wedding Photos
Posing or what we like to call "Natural Posing" is an ART. But understandably it's an art that a lot of couples are nervous about, and SADLY that a lot of so-called "professional" photographers actually don't know how to direct correctly. So if you happen to have a photographer who doesn't know how to pose you with expertise and intention, what are a few things you should remember?
Here are a few pointers we like to call the "foundation" of natural posing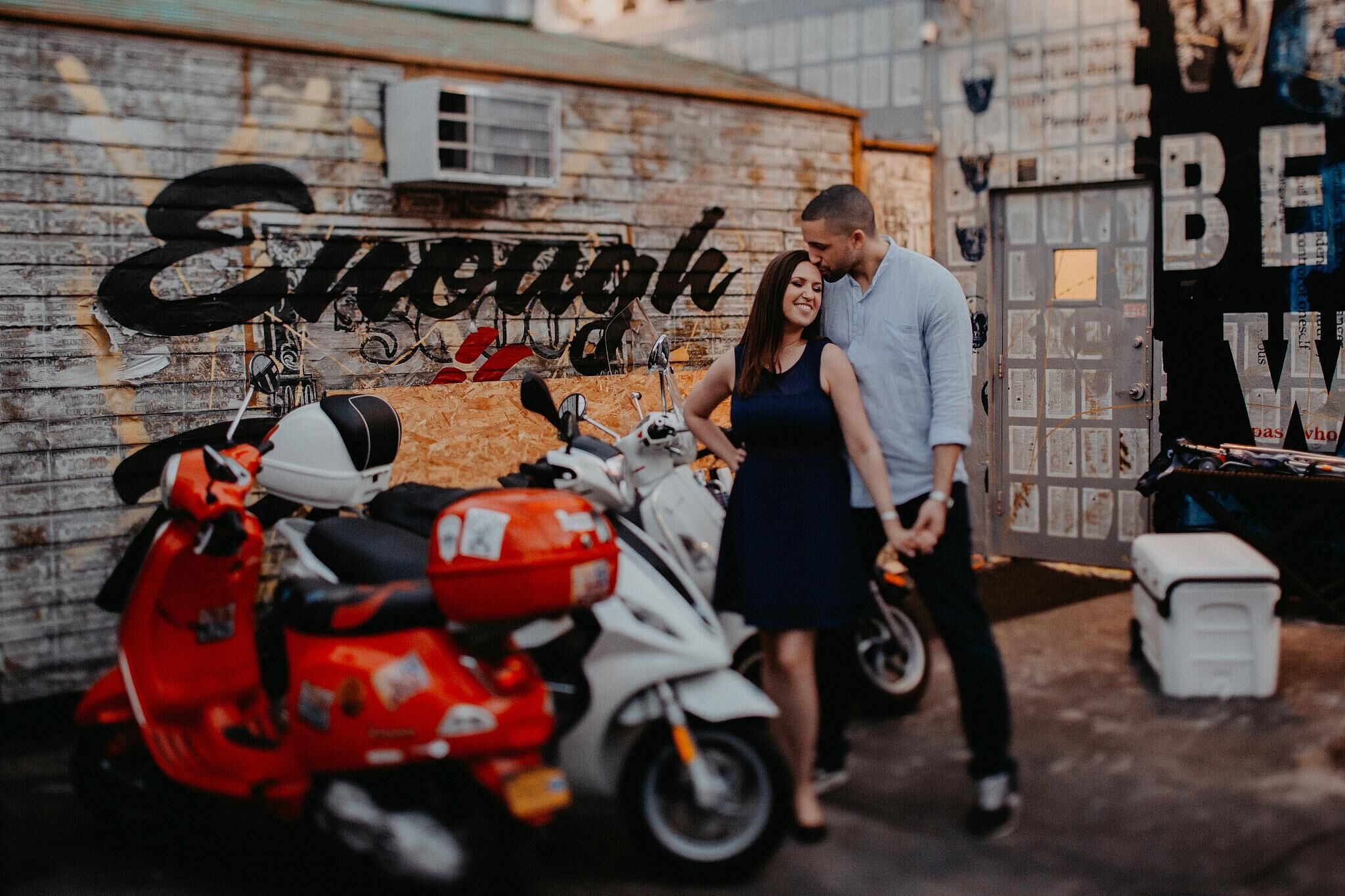 When you are tense, it shows. For an engagement shoot, bring a glass or two of wine or beers (no driving). For your wedding, play your favorite tunes as you are getting ready. A glass of wine wouldn't hurt here either. Do your best to go to your happy place and let your mind wonder naturally while taking photos.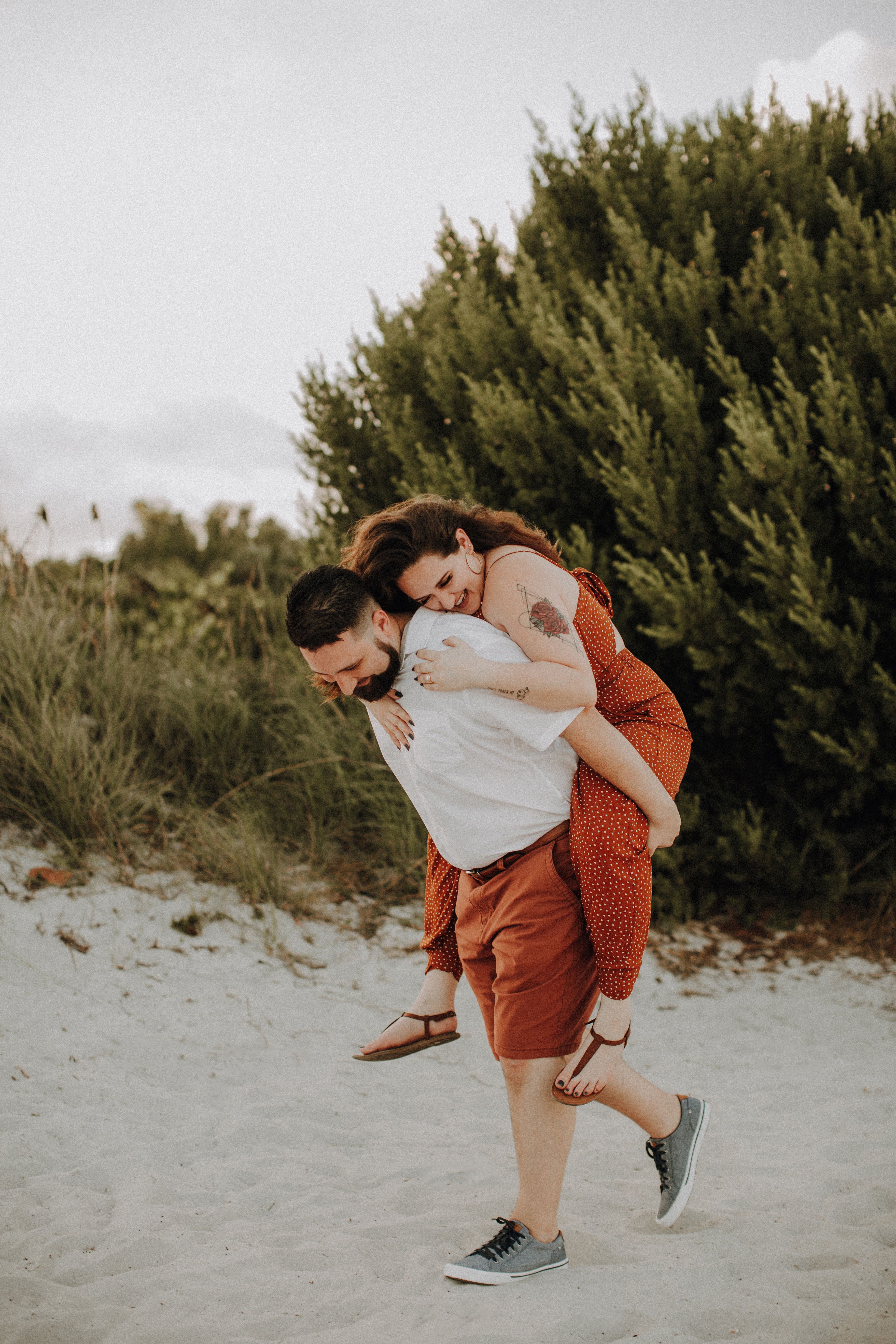 Don't Fret the Expressions
You don't need to concentrate on whether or not you are smiling, looking in the right direction, your eyes are closed or funny faces. That's what we are here for. We will direct you the entire time while getting authentic expressions and we only take the shots when you look your best. Promise!!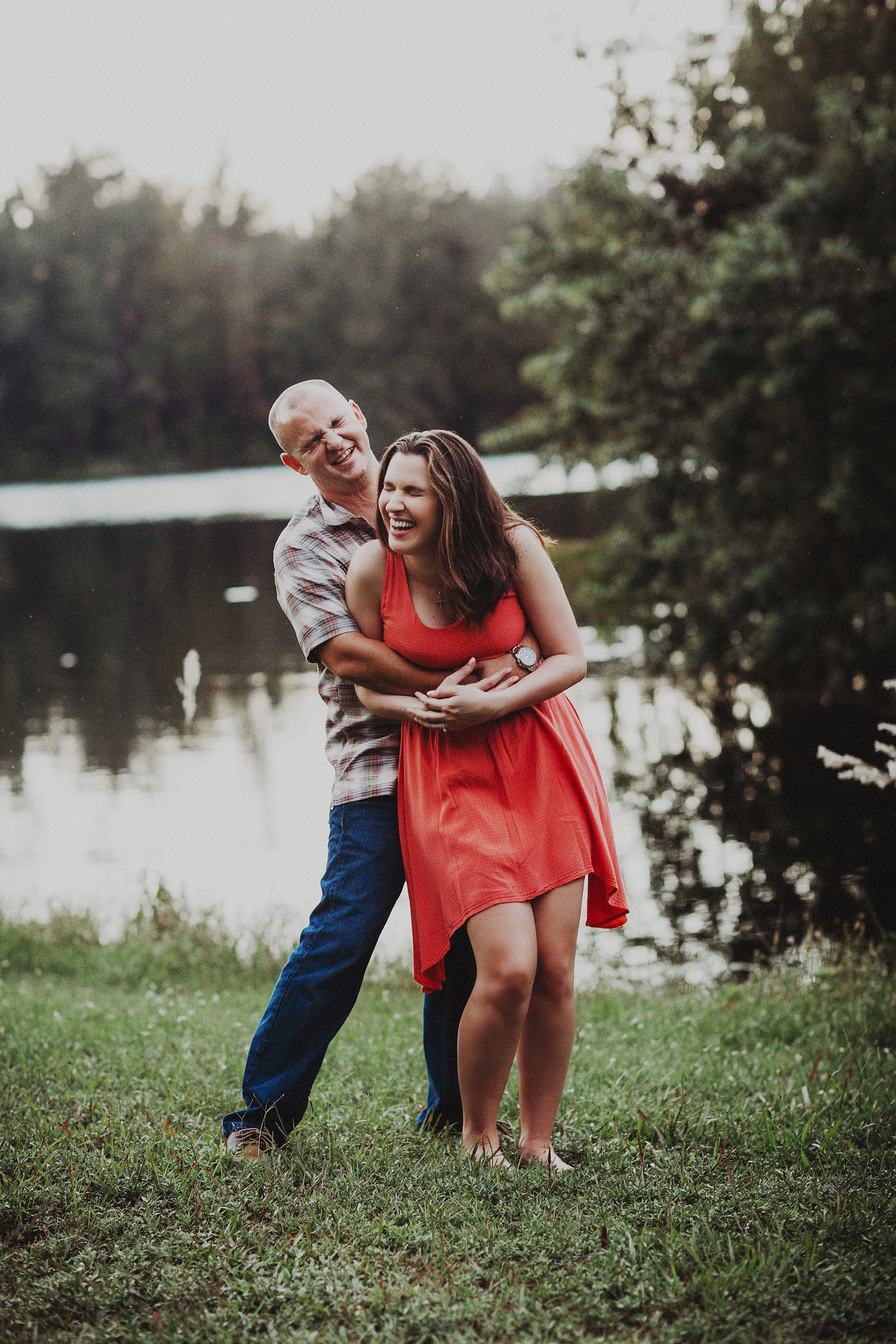 That doesn't mean your groom should be the class clown. It means talk to each other, tickle each other, come up from behind and grab each other. Movement is our best friend. We capture our best shots when you are connected to each other.
How to NOT have cheesy and fake wedding portraits
Even though wedding portraits are posed... no one wants portraits that LOOK posed. The more candid and authentic your portraits look, the BETTER!
Now there are tons of ways to ensure this... but just in case you have a photographer who doesn't know what he's doing, here's one of the MAIN tips you can do.
Direction is vital to "The Foundation" listed above. So what is Direction?
It's a hidden talent that many photographers do not posses. We always say, "you can teach someone technical skills, lighting, posing and business, but you can't teach PERSONALITY!"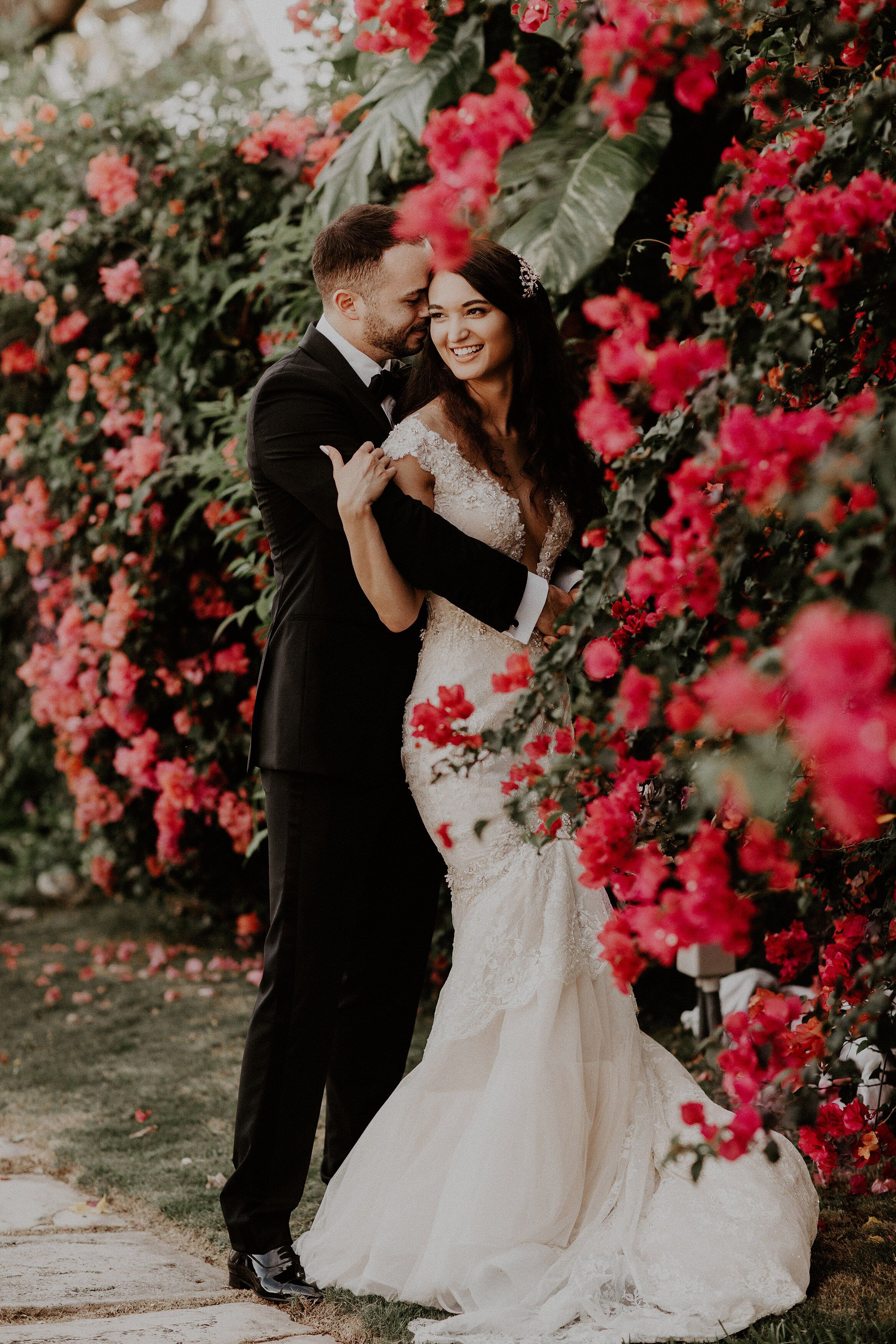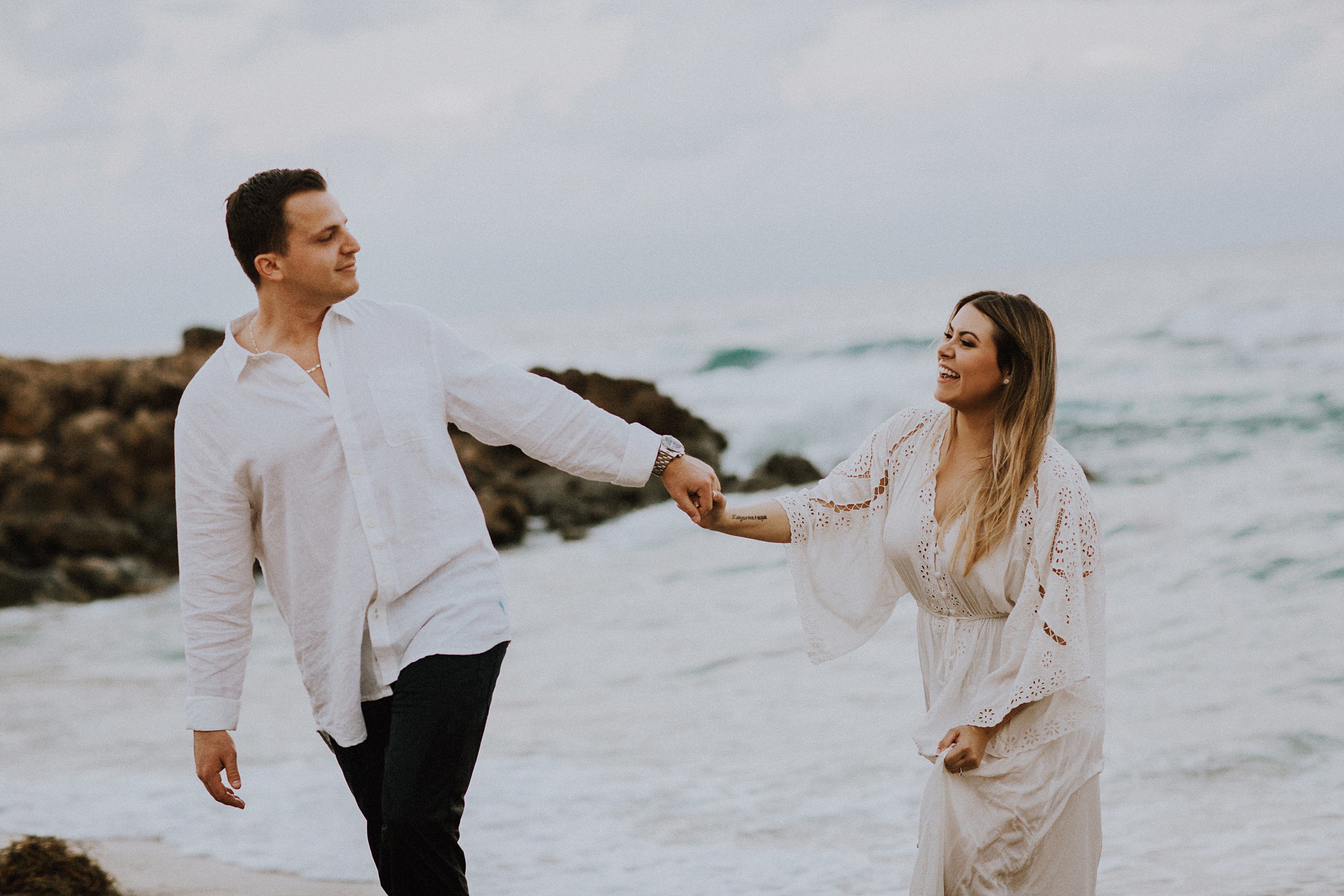 Once you are relaxed, the next step is to gently guide, nurture you and lead you into a flow, that ultimately creates these natural connections. Photographers that have the type of personality to do this, effortlessly, and with confidence, will ultimately result in more higher quality images. If your photographer has a forceful or abrupt personality, you are never going to see the same results. Personality supersedes technical skills any day!
Think of the shots you would get if you had your best friend shooting. Since there is already a connection there, you would be more relaxed. If your friend was personable, charming, gentle (because who wants a friend that is the opposite), you would naturally fall into more endearing shots.
The truth is, you don't have to have it. Knowing these few things will save your photos.
1. Don't always look directly at each other. Look around. Look in different directions.
2. Don't chatter. This is important. Getting those shots while mouths are moving up and down are not pretty.
3. Laughing is GOOD! But don't overdo it. Silly but not excessive.
4. Interact, even when the camera is not pointed at you. It not only keeps the momentum going, but we search those moments out too!
5. Pay no attention to time. That's why we wear our watches. Your only job is to enjoy the moment!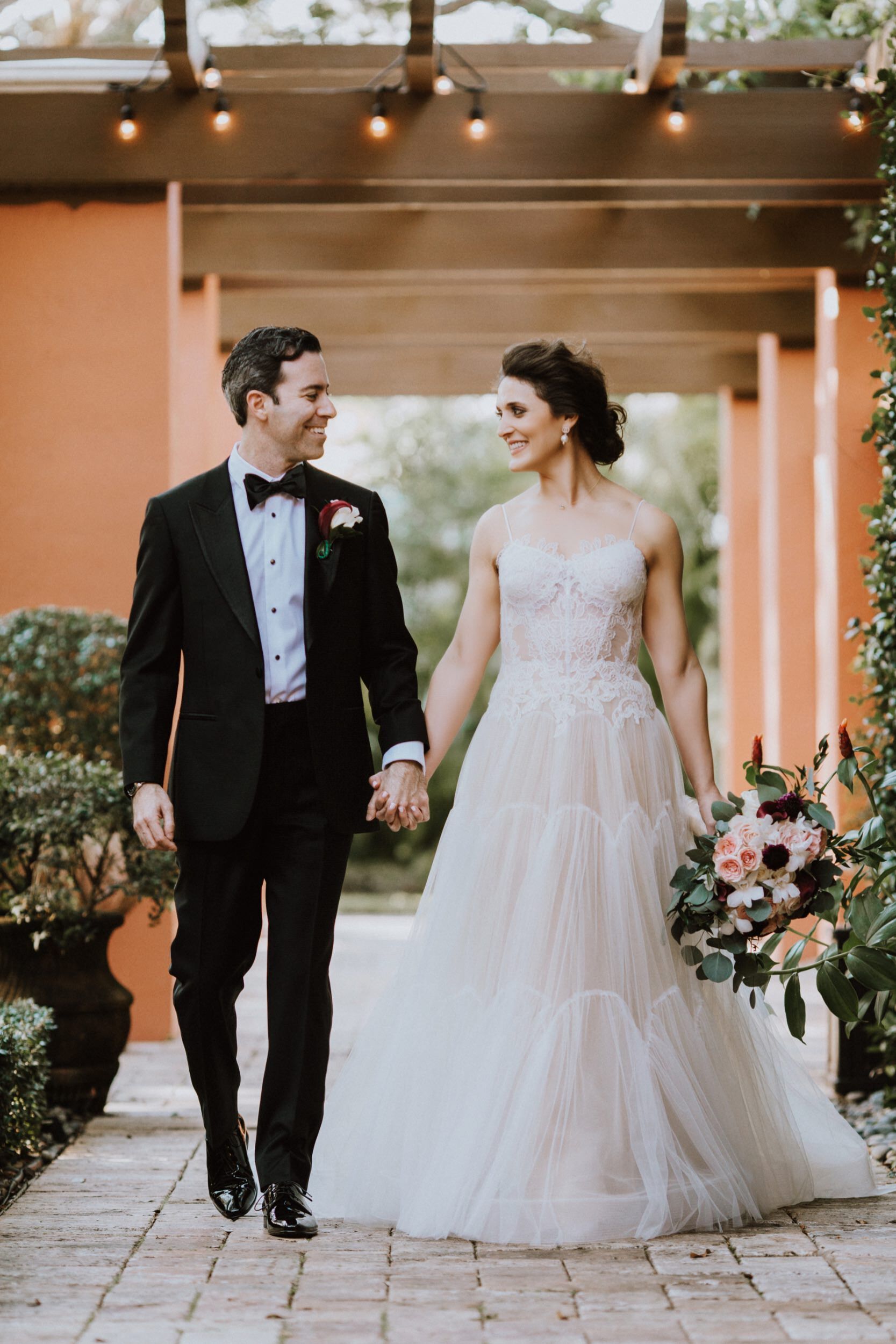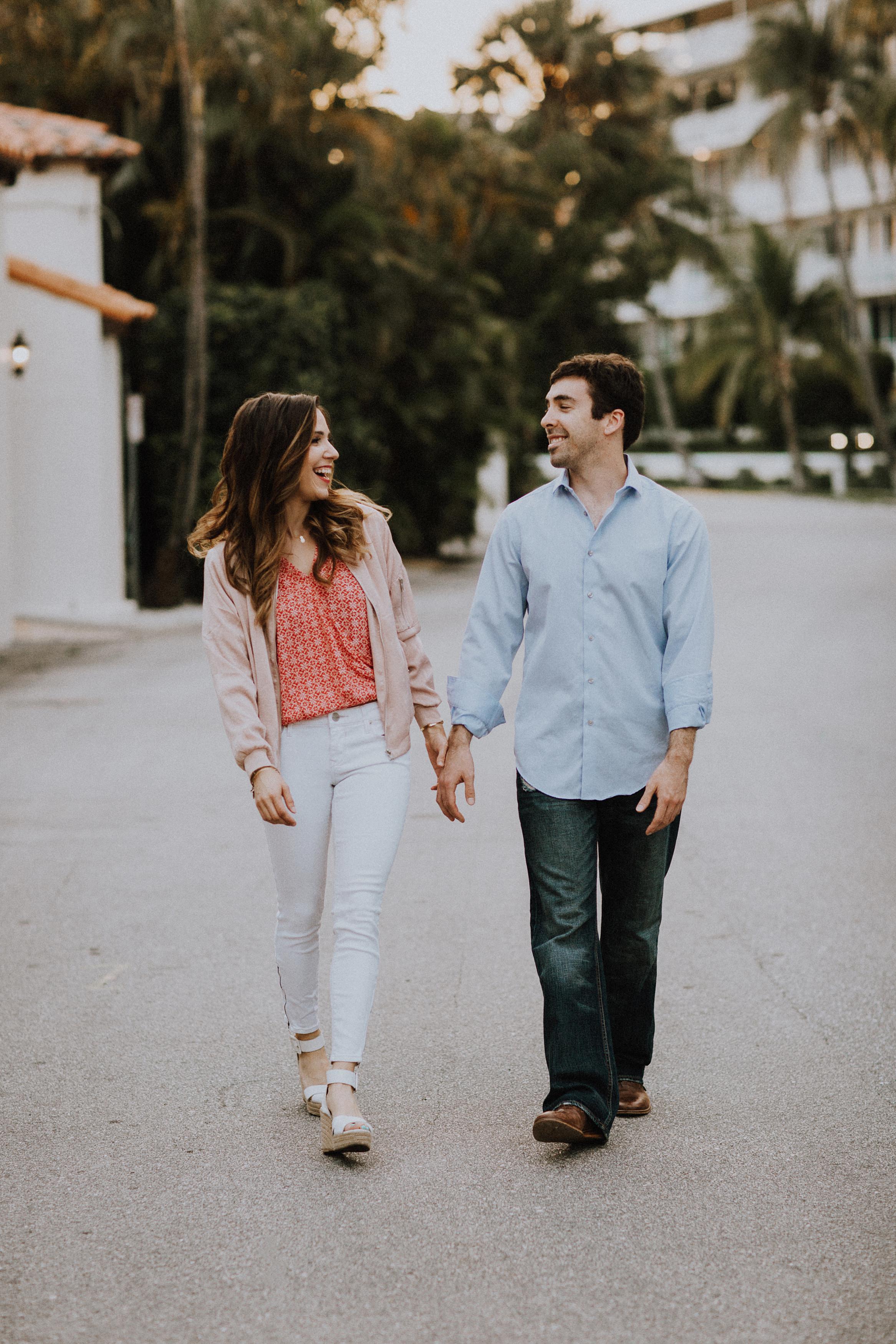 Everyone does them. But some come out better than others. Here are the best tips to get them perfect, the first time!
1. Walk at the same SLOW pace. Take your time and enjoy your stroll. You only want to do this once.
2. Use the "Foundation" we taught you earlier. Be comfortable. Have relaxed and real expressions. Get animated and absorbed by each other.
3. Revert back to "Fake & Cheesy." The key is to be natural. Be yourself. Be comfortably focused.
4. Walk centered to the photographers. We wouldn't want you to walk into anything. Oh wait, that's us... walking backwards. lol
5. Discuss this with each other prior to shooting as a refresher. Maybe set a date night the day before and test each other. No. Only Kidding! Maybe... lol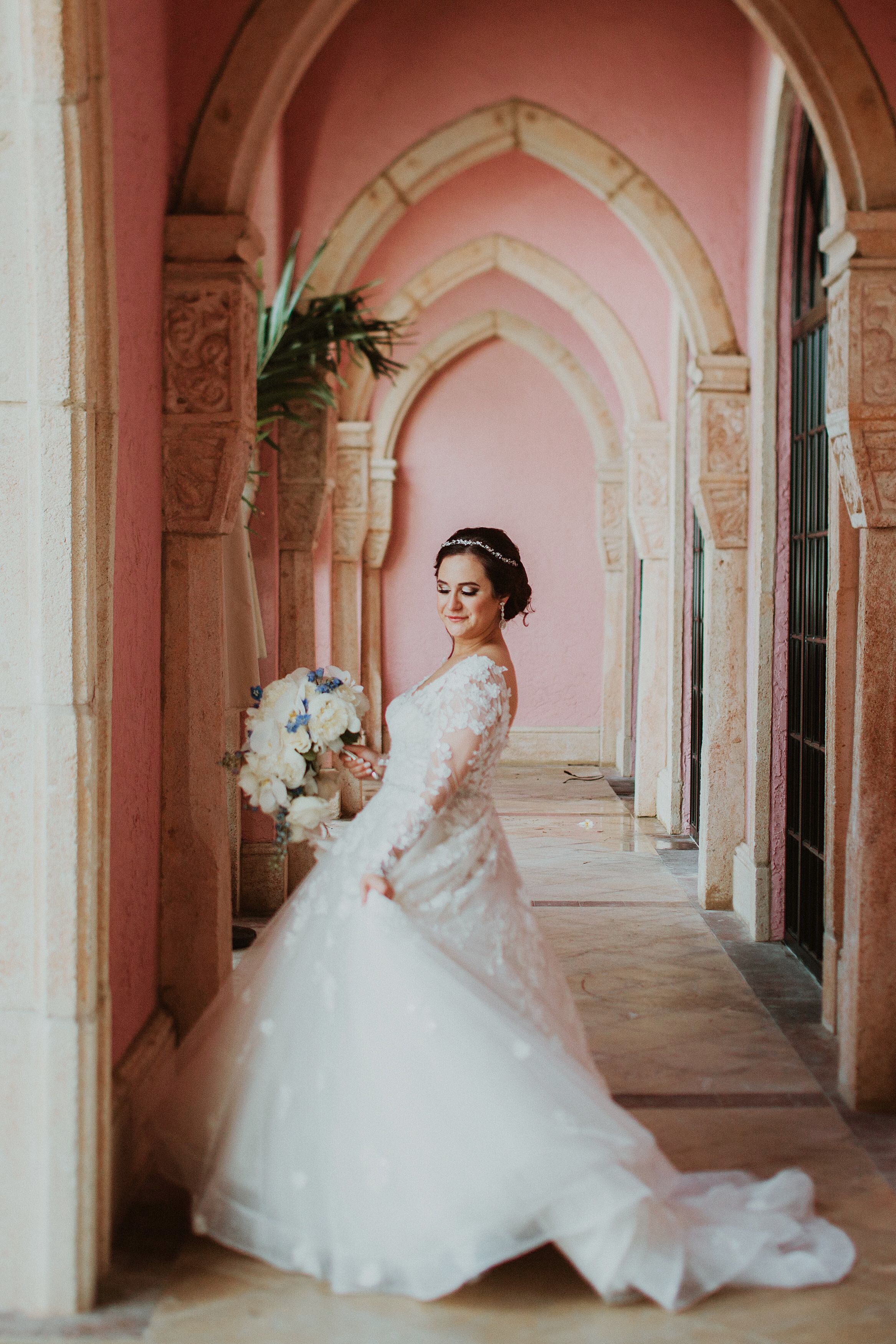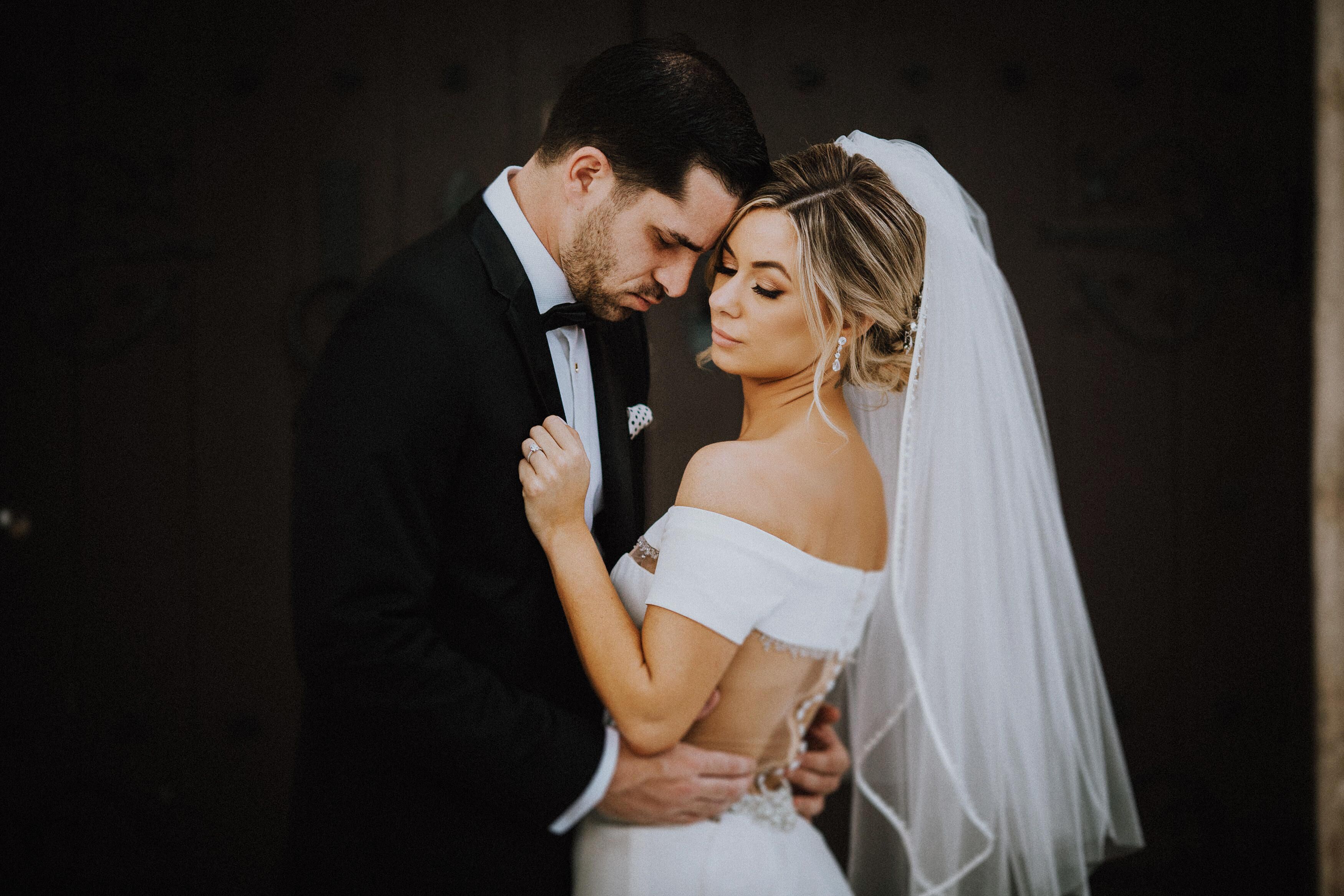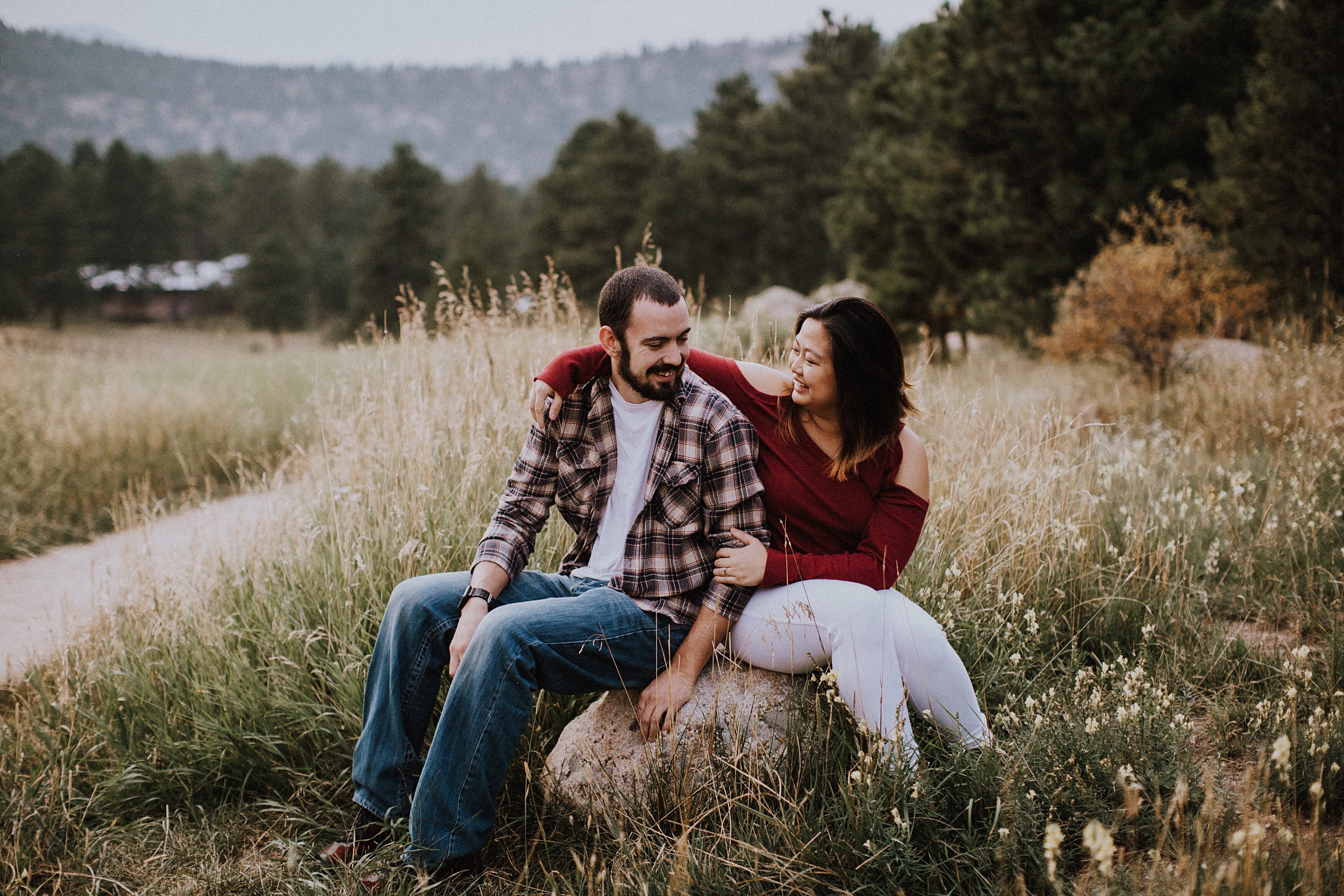 Rule #1 - Don't sit directly facing the camera. Legs should be angled towards one direction or the other. We will let you know which way.
When sitting, sit on the side of your butt cheek. Sitting flat will spread your bottom out and make you appear larger than the moon.
Try not to have your feet flat to the floor. A simple angle (heel up) will elongate your legs.
When crossing your legs, be sure not to put pressure on them. Pushing them together will make them appear larger.
Wear appropriate clothing. Something too tight will restrict movement and bunch up in unflattering places. And guys, don't forget to take out that phone, keys, wallet and any weapons, lol.
Keep relaxed. We will gently correct anything that doesn't look great.
We always get asked how we get such great kissing shots. Honestly, it's all about the timing. We will lead you in, by telling you the best side to lean into and then you are on your own. Nobody wants to be told over and over again, how to kiss. But we will make sure that you are natural, romantic and photogenic. Never cheesy. Go slow and gentle, no lip locking or pressure. The result is a photo that looks so beautifully romantic and emotional.